The Legendary Lee Speigle recently wrote on Huff Post about all the objects people think they see on Mars. Putting aside all debate on the reality of these objects I was struck particularly by a "Martian God Statue" image that was "enhanced" in a YouTube video by Paranormal Crucible.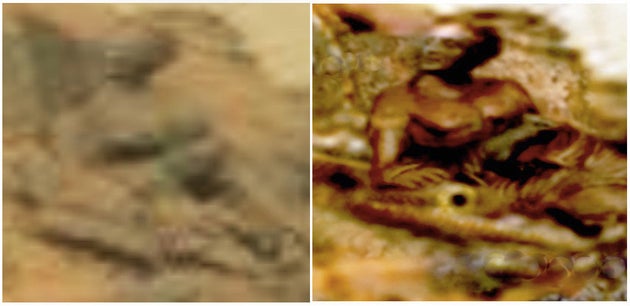 NASA's photo on the left, Paranormal Crucible's artistic rendering on the right.
Below, my artistic rendering
To me the NASA photo looks much more like The Venus of Willendorf
than a greco-roman statue. 
Is it me? Do I just see boobies everywhere? The short answer is yes.